Who we are
Our website address is: https://srishta.com/
Pertinent To
This privacy & security articulation alludes to people whether its is users or you who associate with our website, subscribe to any of our online bog, demand information, or utilize the chat support.
How We Collect Data
Contingent upon the services you use, for example, web blogs, demand data through Contact Us or utilize the chat support, we collect information from at least one of these three sources.
1. Information/Data we request:
We may ask, store, and procedure any/this information referenced in the wake of getting your authorization when you request any of our services:
Your Name
Your Country
Your Email Id
Your Skype Id
Your Phone Number
Other data that you decide to share
2. Cookies:
Small file set on your computer that causes us in analyzing the web traffic and tracks you over the website when you first visit our website is called Cookie. We gather this data directly after your permission and expect that you consent to our terms of utilization. There is a method for keeping away from it; you can change your browser settings for not accepting the cookies or browse as an anonymous user utilizing incognito mode.
To upgrade/enhanced our website, we are connected to a couple of authentic third-party services and the privacy policies of which might be not quite the same as us and we accept no accountability for their agreement. The outsider instruments we use are underneath, and we would acknowledge whether you experience their privacy policy for your assurance:
Google Analytics – It is utilized to improve user experience, and we don't gather you by and by identifiable data. The data it gathers is identified with the device/browser, IP address and on-site activities to quantify and report insights about your interactions on the web.
Why We Collect Your Data After your Permission?
Following are reasons for collecting data:
To speak with you in regards to services that you enquired or for current projects with us.
To inform you (using email) if there will be any changes to this Privacy Policy, Terms of Service, or important notice.
To keep you updated with new products and services gave by us, up and coming events, offers, and promotions of your interests.
For offering our services asked by you through different methods, for example, empowering collaborations effort, prerequisite gatherings, project development, and deployment of a project.
To give excellent user support and analyse our interactions with users.
To perceive and block deceitful transactions and other unauthorized activities, to report spam, and to ensure the rights and interests of Srishta Technology, and its users.
To update, grow and explore our records, recognize new customers, and provide products and services that might hold any importance with you.
To deal with our websites, and track website guest routes to comprehend their conduct and enthusiasm for better help.
To watch and enhance our advertising efforts and make proposals applicable to the user.
How Your Data is Secure with Srishta Technology?
We have executed proper administrative, technical and physical shields which block unauthorized access, control, modification, presentation or destruction of the data you endow to us.
If that you have any worries concerning the security of your data, we urge you to check our Privacy Policy or keep in touch with us at info@srishta.com with your anxiety.
Do We Share Your Data?
We never share your data with any third-party in any condition.
How Do We shield Your data?
We don't uncover any data gave by you, the main explanation we gather your details is to set up prepared communication with you and present you the necessary help. During this procedure, we take total consideration of using the data in a most bona fide way, with the goal that their remaining parts no loops and perils of any data spillage or introduction.
While surfing our website, you may locate a couple of form or fields requesting your data like name, contact number, and so on. Our protection service guarantees you that any details filled or data entered in the form won't be abused, sold, as well as leased using any means or conditions. We don't sell, hire or offer it with any third-party or never harm any of the data gave using any means. Nonetheless, the data might be used for future communication and internal record-keeping purposes.
We keep up significant control of command over the data is taken care of, used and put away. Our protection strategy consoles a dependable and secure relationship inside and out!
Authority Provided To You
You have complete control over your data we store and its utilization. Following are the decisions you can do:
Hit Unsubscribe from the incoming emails from our end and change the notification preferences to quit receiving messages and notifications from our website.
You can decide to not share your data by not topping off any form.
You can decide to not share your data by not utilizing the chat support.
You can look at whenever change your consent prior accommodated a particular use of your data.
Contact Us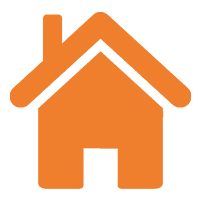 1104, Tower 4, Assotech Business Cresterra, Sector 135, Noida, UP-201301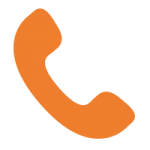 +91-120-5107050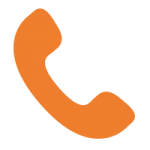 +91-9354334258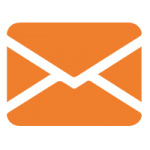 info@srishta.com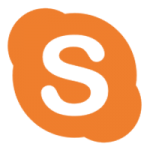 srishta.sales